Description
Baseball bat, latex / foam movie prop. Aluminium look.
Content of this item : XX

Dimensions / sizes : 80

cm x 6 cm.
Colour : Silver / black aluminium look.
Brand: None
Did you know? In our webshop you'll find prop tools, knifes and axes.
Also available in balsa wood.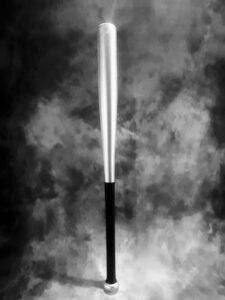 ---
On wikipedia you can find more information about props in general.