Description
Balsa wood frame for the 33 x 45 breakaway sugar glass  window sheets
Also available in other sizes! Please let us know! 
Content of this breakaway

Dimensions / sizes: ca 35 x 47 

Color  :  None
Brand:
For the correct and safe use of movie stunt prop breakaways, visit the Tips & Tricks balsa wood page.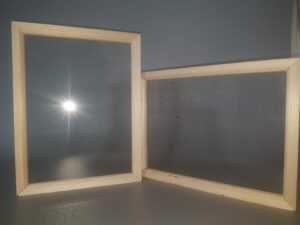 ---

On wikipedia you can find more information about props in general.