Do you regularly need large quantities of sugar glass or balsa wood props for your productions?
Or do you suddenly need a lot of props made of balsa wood, then keep reading on. At Suikerglas.nl you can qualify for very attractive discounts for large orders. You no longer order via the webshop but via e-mail, telephone or via Whatsapp. We will make a suitable offer for you and, in the case of shipments abroad, we will have a look for the best / fastest or cheapest carrier for you. 
Well… you sometimes have those productions where you really need a lot of sugar glass or balsa wood props.
Better safe than sorry… Right? You don't want to think about it  that your continuity will be destroyed because of a certain bottle or glass that is too short. Fortunately, you can get large quantities of sugar glass from us with an attractive discount.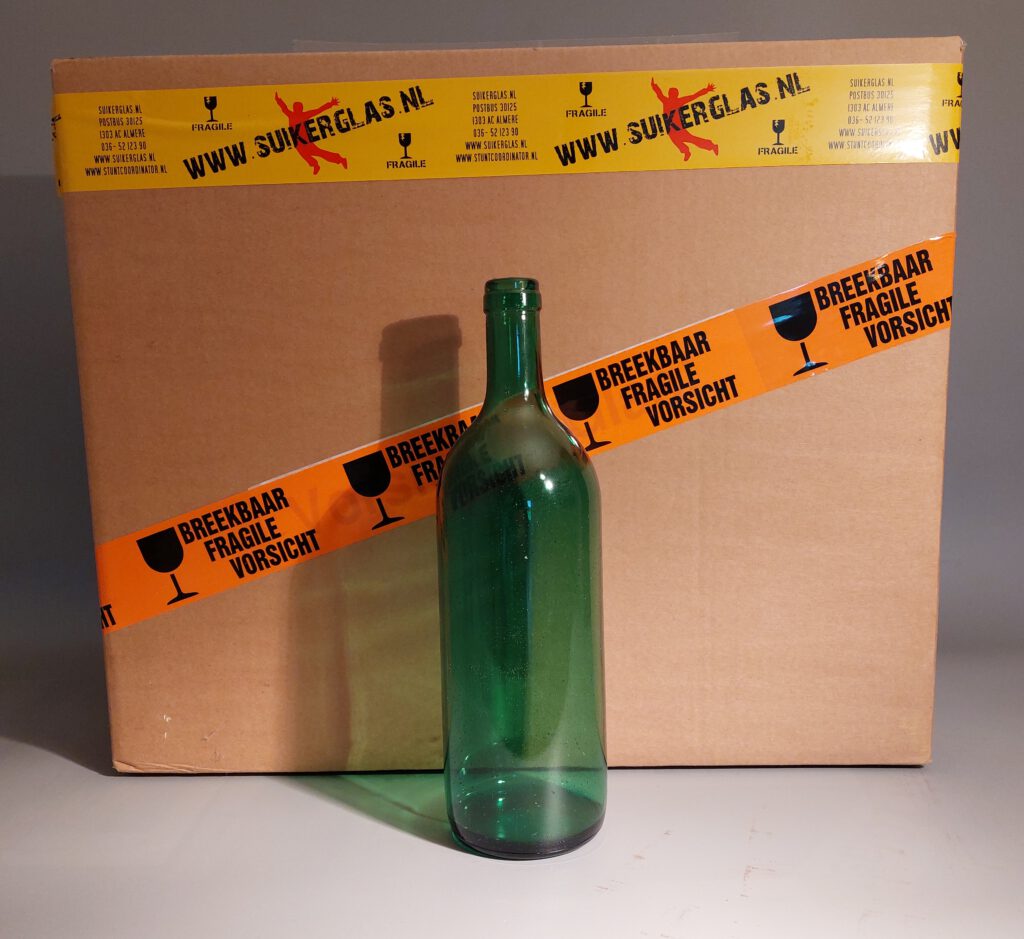 Order large amount of sugar glass or balsa wood props!
Send us an email or whatsapp with your order. Mention the product name or product numbers and the quantities you need.

Provide us with your valid VAT number in the order, if available. 

We will get back to you within half a day with a competitive quote and a proposal for a carrier. (In the Netherlands PostNL, abroad usually DHL).

After your approval, we will send you the invoice by email. As soon as this has been met, we will immediately start working for you.

During the process we will keep you informed of the production process!