Description
Cocktail or ice glass breakaway, sugar glass stunt prop.
Content of this cocktail glass is — liter.

Dimensions / sizes : 16

cm x ø 8 cm.
Color : Transparent / Clear
Brand: None
Did you know? In the early day's breakaway's bottles en glasses were made from corn sirup…
For the correct and safe use of sugar glass breakaway props,  visit our Tips & Tricks page.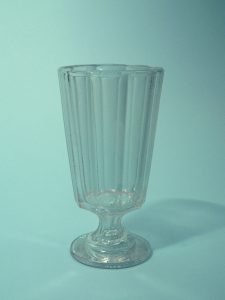 ---

On wikipedia you can find more information about props in general.
Sugar glass icecoffee glass. For your video clip or theater play. Old fashioned look!