Description
Breakaway sugar glass window sheets. Movie stunt props.
NB!
Glass plates, windows and sheets made of sugar glass work absolutely fantastic on video and theater, but… shipping is a tricky thing..
Ordering windows and panes can therefore only be done by e-mail. Even if you order the windows/sheets together with other items.
The reason for this is that we know from experience that windows must be packed extra well.
We do this with a wooden formwork or case.
This entails additional costs, as well as shipping costs due to the weight.
Orders in the webshop will therefore not be accepted.
Order via email and you will first receive a suitable quote from us including packaging and shipping costs).
As soon as the quote has been approved, we will get to work for you immediately.
Our sincere apologies for the inconvenience.
Content of this item : XX

Dimensions / sizes : 26

cm x 35 cm x 0,4 cm.
Colour : Clear / transparant
Brand: None
Breakaway glass sheets, windows, doors etc..
Did you know?  You can even get all our breakaway sugar glass window sheets in different colors.
We have sugar glass panes in 4 different 'standard' sizes: 26 x 35 cm. 33 x 45 cm. 50 x 50 cm. 80 x 80 cm.
Other sizes are possible at an additional cost. Max size is approx 180 x 90 Cm.
For the correct and safe use of  sugar glass breakaway window panes visit the Tips & Tricks page.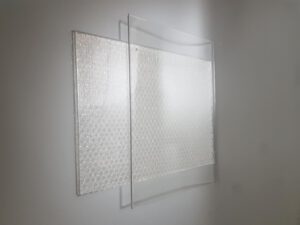 ---
On wikipedia you can find more information about props in general.