Description
Sugar glass Light bulb, breakaway glass.
Content of this lightbulb is XX liter.

Dimensions / sizes : 9.7

cm x ø 6 cm.
Color : Clear / transparent
Brand: Phillips
Did you know? We can provide your production with different kind of stunt props ans balsa wood props.
For the correct and safe use of sugar glass breakaways,  visit the Tips & Tricks page.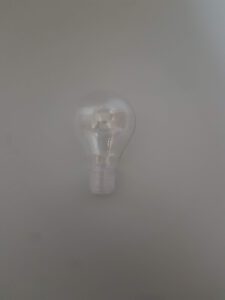 ---
On wikipedia you can find more information about props in general.